Do I have a sleep disorder?
One of the best ways to ensure that you are healthy is your ability to get a good night's sleep. Most people need an average of six to eight hours of sleep to function without being overly tired. Some people may get the required amount of sleep but still feel tired during the day. If you are finding that you are drowsy during the day even if you are sleeping through the night, you may suffer from sleep apnea.
At Deldar Dental in Noblesville and the surrounding area, solutions for sleep apnea are readily available. Ensuring good dental health can have a profound impact on the quality of your sleep. We might be just the solution you're seeking. Get in touch with us today at (317) 208-0000 to set up an appointment and discover more.
Heavy snoring
You find it harder to sleep when you have head colds
Weight gain
Mood swings
Morning headaches
You gasp or stop breathing when you sleep
You occasionally fall asleep during the day when you are active
If you have two or more of the above symptoms, you may have sleep apnea!
Sleep Apnea Diagnosis / Sleep Test
If you suspect you suffer from sleep apnea, you should visit your doctor. Your doctor will have you complete either a sleep disorder questionnaire or a sleep study to see if you have sleep apnea. If you do suffer from it, your doctor will most likely ask you to wear a CPAP machine, these allow you to get continuous air (oxygen) flow through the mask.
Statistics show that 75 percent of the people who prescribe CPAP machines are not compliant after 21 days. In this case you may seek CPAP alternative treatment by going to a dentist who specializes in treating sleep apnea such as Noblesville sleep disorder dentist Dr. Mike Deldar.
Noblesville Sleep Apnea Dentist Dr. Mike Deldar
Tired? Try sleep apnea treatment!
Treatments for sleep apnea vary depending on the cause and the severity of your condition. Sometimes doing something as simple as losing weight or sleeping on your side can treat sleep apnea. If your sleep apnea is more severe, then you may need to use CPAP therapy.
CPAP stands for Continuous Positive Airway Pressure. It is therapy provided through a nasal mask that opens the patient's airway so that uninterrupted breathing can occur during sleep. This allows you to breathe freely while you are sleeping so that you maintain a restful sleep throughout the night.
Fill out our Sleep Disorder Questionnaire and book an appointment with Dr. Mike Deldar, a leading sleep apnea dentist in Noblesville.
If you have been searching for a "sleep apnea treatment near me" or "best sleep apnea specialist near me" look no further! Deldar Dental is also serving the communities of Indianapolis, Carmel, Fishers, Westfield, Lapel, Hamilton County, and surrounding areas in Indiana. 
Is sleep apnea dangerous?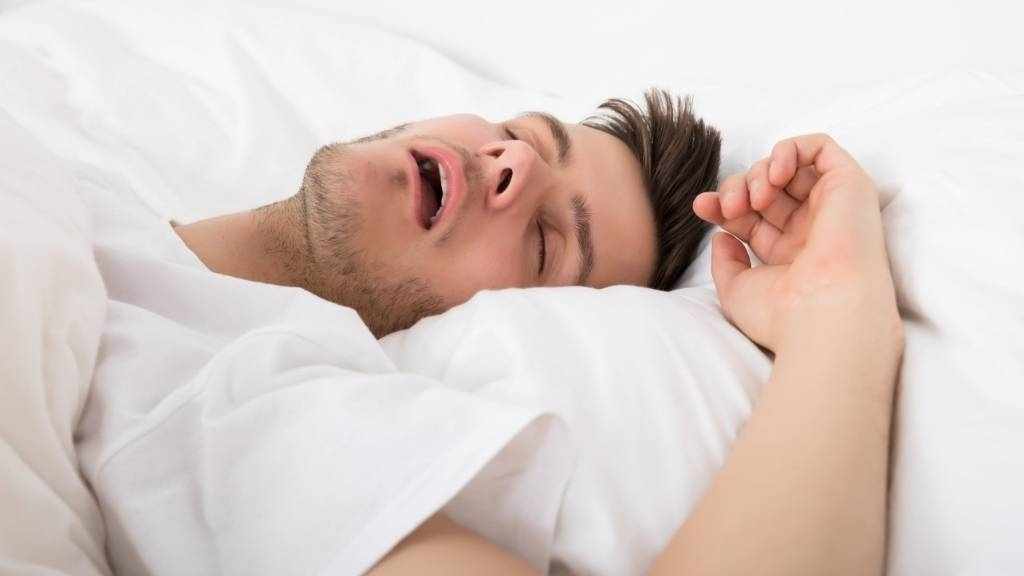 Sleep apnea, a condition that results in abnormal breathing patterns during sleep, affects countless Americans. It can be potentially dangerous if left untreated. Once this condition is diagnosed your doctor may recommend you see Dr. Mike Deldar, a sleep apnea dentist Noblesville for certain types of sleep apnea treatment.
What is the difference between snoring and sleep apnea?
Snoring is less severe than sleep apnea. It's caused by a partial blockage in the upper airways.
Obstructive sleep apnea (OSA) results from a collapsed airway due to an obstruction. Sleep apnea is caused by a larger blockage than what causes snoring. It's characterized by prolonged shallow breathing and heavy snoring while sleeping. Those suffering from sleep apnea actually stop breathing for regular 10 – 60 second periods. It prevents them from inhaling enough oxygen during sleep.
Sleep apnea can cause a number of problems that may endanger your overall health. Depending on the severity of the condition and the patient's lifestyle, the symptoms may range from mild to severe.
Sleep deprivation and oxygen deprivation can lead to serious health conditions.
Common indications of sleep apnea
Frequent episodes of halted breathing during sleep
Choking, coughing or gasping
Snoring
Profuse sweating
Inability to sleep through the night
Daytime sleepiness/fatigue
Nighttime heartburn
Sour taste/bad breath
Lack of concentration/confusion
Swelling of the legs
Chest pain
Restlessness/inability to fall asleep
Narcolepsy
Frequent urination
Irritability
Oxygen deprivation leading to heart disease and high blood pressure
Sleep Appliances Noblesville: Say GOODNIGHT again!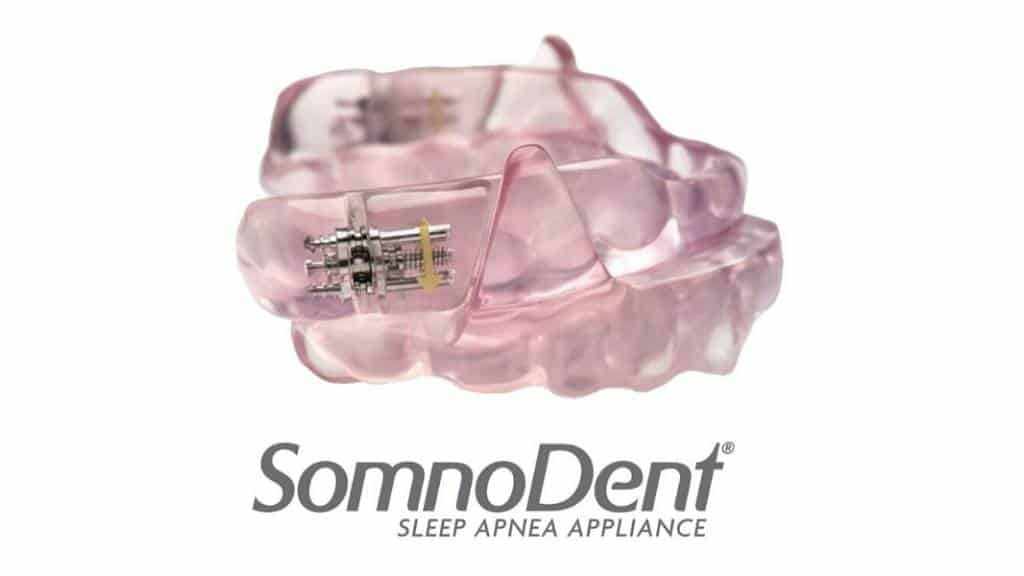 For many apnea sufferers, oral appliances can relieve most or all symptoms associated with the condition and help patients get deep, restorative sleep without interruption.
An oral appliance for sleep apnea like SomnoDent MAS is a safe, holistic way to treat sleep apnea and can be customized for comfort. As technology in this area of dentistry continues to improve, sleep apnea patients have more effective and convenient options for the relief of symptoms.
Dental devices help combat the effects of this condition by preventing airway obstruction and encouraging the free flow of air. Devices like the mandibular repositioning device and the tongue-retaining device are worn during sleep to prevent episodes of halted breathing and help patients sleep peacefully.
Dr. Mike Deldar, a sleep apnea dentist in Noblesville will evaluate your degree of sleep apnea to help you choose a treatment that works best for you. You may need to try out a few different sleep apnea devices to find the perfect fit.
Do not let sleep apnea interfere with your health. Talk to our experienced team about the treatment options we offer and share your sleep apnea needs and concerns.
Enjoy a good nights sleep
Discuss with Dr. Deldar the best treatment for your sleep disorder. Lack of sleep can ruin your life. It might affect your behaviour, relationships, or work. A sleep appliance, provided by a sleep apnea dentist in Noblesville can make all the difference.
Dr. Deldar is also serving the communities of Indianapolis, Carmel, Fishers, Westfield, Lapel, Hamilton County, and surrounding areas.
Contact us today.
IMPROVE YOUR QUALITY OF LIFE
Make an appointment today